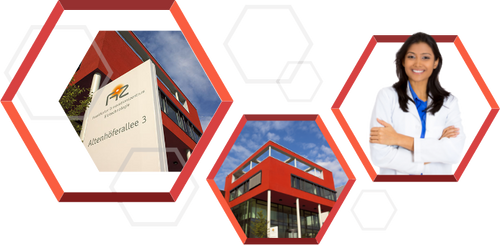 Resources & Rule 26
Last updated 20 September 2023
Proteome Sciences plc is a Leader in Applied Proteomics and Peptidomics
We deliver content for Precision Medicine through services, biomarkers and reagents. We use high sensitivity proprietary technologies to detect biomarkers across major human diseases in areas of significant unmet need where biomarkers have the potential to transform disease management and treatment for the first time at the level of the individual. Our proteomics expertise provides complementary and enabling content and insight for our strategic partners to develop more effective, time and cost-efficient healthcare solutions.
Mission Statement
To enable targeted therapeutics by delivering innovative proteomic services.
The following information is disclosed in accordance with Rule 26 of the AIM Rules for Companies.
---
The information provided on our website is not an invitation to invest or otherwise deal in the shares of Proteome Sciences plc, or to enter into a contract with Proteome Sciences plc. The information should not be relied upon when contemplating an investment decision and is no substitute for professional advice. Past performance of the shares of Proteome Sciences plc cannot be relied upon as a guide to future performance.
Proteome Sciences plc ("we") has taken every reasonable care and precaution to ensure the information published on our website is accurate and complete at the time of publication and we aim to update it regularly.
However, we do not warrant or make any claims or representations (whether express or implied) about the accuracy, completeness or reliability of the information provided on this website. We shall not be liable for any loss, damages, costs or expenses of any kind that may arise out of or result from use of, or inability to use, our website.
This website has been designed primarily with access for UK residents in mind and complies with relevant UK legislation. Viewing the information contained in these pages may not be lawful in certain jurisdictions and persons from jurisdictions outside the UK should inform themselves of, and observe, all applicable legal and regulatory requirements and restrictions pertaining to their jurisdiction. Any public offers we may decide to make will be offered only in those jurisdictions where it is legal to do so.
The above terms and conditions shall be governed by and construed in accordance with English law and shall be subject to the exclusive jurisdiction of the English courts.
Proteome Sciences plc is subject to the UK City Code on Takeovers and Mergers
Neither an audit nor a review provides assurance on the maintenance and integrity of the website, including controls used to achieve this, and in particular whether any changes may have occurred to the financial information since first published. These matters are the responsibility of the directors but no control procedures can provide absolute assurance in this area.
Legislation in the United Kingdom governing the preparation and dissemination of financial information differs from legislation in other jurisdictions.