Executive Team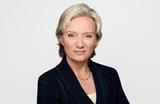 Dr. Mariola Söhngen
Chief Executive Officer and Executive Director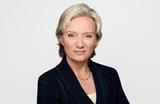 Mariola Söhngen has established a strong and successful career in the pharmaceutical industry both in the US and Europe. She was a co-founder of Paion AG which developed a clinical-stage asset for the treatment of stroke and subsequently delivered a novel anaesthetic that received FDA approval in 2020. Mariola Söhngen was instrumental in the acquisition of UK listed CeNeS Pharmaceuticals plc by Paion AG. Mariola Söhngen has also held roles as CEO at Mologen AG and Convert Pharmaceuticals and most recently ran a pharmaceutical consultancy with a strong focus on supporting Chinese companies and investors trying to enter the European pharmaceuticals research and development market.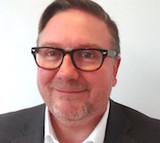 Dr. Ian Pike
Chief Scientific Officer and Executive Director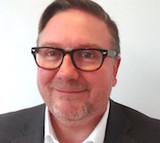 Ian Pike has over 20 years' experience working in the diagnostics and biotechnology sectors. Having gained a PhD in Medical Microbiology, he joined Welcome Diagnostics as a research group leader and spent 8 years working on new diagnostic assays, particularly for hepatitis. In December 1999, he joined the Technology Transfer Office of the UK Medical Research Council with responsibility for patents and commercialization of a wide portfolio of technologies related to the biomedical sector. Most recently, Ian worked for Cancer Research Ventures managing intellectual property and performing business development activities in Europe and the USA.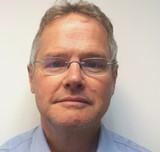 Richard Dennis
Chief Commercial Officer and Executive Director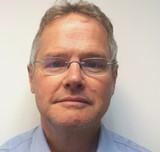 Richard Dennis joined the group in April 2017. He has a commercial background spanning over 30 years in the global life sciences research sector. Throughout his career he has held positions based in both UK and US managing international sales teams. In 1991, he joined Oxford Glycosciences, a VC backed company based in Abingdon UK and was responsible for commercializing their novel glycoprotein detection systems globally. In 1996, he moved to NASDAQ listed Molecular Devices as the European and Middle East as Director of Sales, selling their range of both microplate readers and automated protein based drug discovery platforms largely to the pharma sector. He was the first EU based employee of Meso Scale Discovery (MSD) and set up and managed their direct selling organization in Europe and Asia/Pacific from 2001; MSD introduced a novel ELISA based technology into the sector . Before joining Proteome Sciences he had a similar role for four years at Quanterix Corporation, a Boston based company commercializing high sensitivity protein detection platforms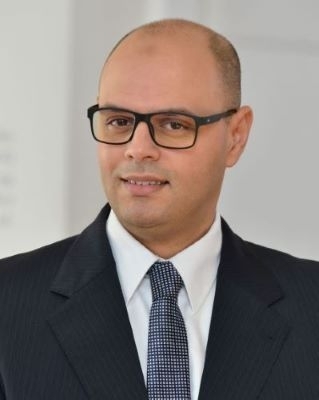 Abdelghani Omari
Chief Financial Officer and Executive Director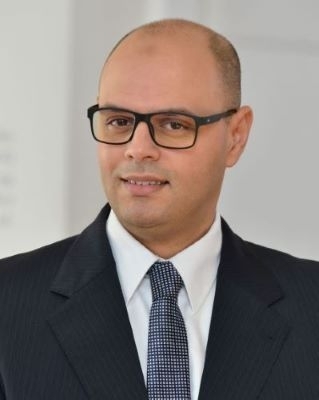 Abdelghani Omari joins Proteome Sciences from Paion AG and has more than 20 years' experience in finance, starting his career at KPMG Audit after a business degree from the University of Aachen. At KPMG he worked in audit and financial consultancy roles prior to joining Paion, a listed speciality pharmaceutical company, where he has been CFO and since 2014 a member of the management board. During his time at Paion he has negotiated numerous license agreements with pharma companies and has raised more than 150 million Euros in financing from investors in the U.S. and in Europe. In recent years he has helped to build a commercial organisation and a hospital sales force in selected European markets
Non-Executive Directors
Christopher Pearce
Chairman
Christopher Pearce has built the Group since inception and has been responsible for the formulation and implementation of strategy, collaborative and licensing agreements, and intellectual property. He was co-founder and Executive Chairman of Fitness First plc, the international fitness chain.
Dr Ursula Ney (i) (ii)
Board Member
Dr. Ursula M. Ney has more than thirty years' experience in the pharmaceutical and biotech industry, with twenty years in leadership roles in the Biotech sector. She was Director of Development and on the Board of Celltech plc, and later COO and Executive director of another UK public company Antisoma plc. More recently she was CEO of the private company Genkyotex SA and is currently a Non-Executive Director on the board of Discuva, a Cambridge, UK based start up. In her roles at Celltech and Antisoma she had responsibilities for operations in the USA and Europe and has broad experience of drug development across a range of therapeutic areas and products in both territories including in partnership with a number of major US based pharma companies. Her responsibilities have also included licensing and M&A and she has considerable experience of corporate and commercial strategies in the biotech sector. Her early career was spent at Sandoz (Switzerland) then Roche (UK) after obtaining a PhD in pharmacology from the Royal Free Hospital Medical School, London and later a MBA.
Roger McDowell (i) (ii)
Board Member
Roger McDowell has a highly successful career as a businessman and entrepreneur. He was Chief Executive of Oliver Ashworth Group plc for eighteen years before its sale to St Gobain. He is currently the Chairman or a non-executive director of eight listed companies, namely Avingtrans plc, Brand Architekts Group plc, Flowtech Fluidpower plc and Hargreaves Services Plc as Chairman, and Augean Plc, British Smaller Companies VCT2 Plc and Tribal Group plc as non-executive director. He brings considerable commercial experience with him and is a keen exponent of growing shareholder value.
Martin Diggle
Board Member
Mr. Diggle has worked in finance for over 30 years. He was a director and partner of UBS/Brunswick in Russia until 2003, after which he joined Vulpes Investment Management, where he is currently a director and partner. He is an experienced specialist investor in life sciences and manages the Vulpes Life Sciences Fund, the registered holder of 22.89% of Proteome Sciences' ordinary share capital.
(i) Member of Audit Committee- Chair: Roger McDowell
(ii) Member of Remuneration Committee- Chair: Ursula Ney